Tenant Guide
Your City... Your Choice
Your City Property offers a wide selection of properties that can accommodate your specific search criteria in London.
Whether you commute into the city centre, share accommodation with friends or look forward to buying your new home, our expert team will be able to assist you.
Our brand new website is user friendly and designed to ease your search. If you can't find what you are looking for through the search engine, feel free to request a call back from one of our senior representatives, who will provide full details of properties which are yet to be marketed.


Please refer to the following as a brief guide to renting a property in London:
1-Where to start.
Everyone is different. One person's needs vary from the next which is why only you the future tenant know exactly what it is you are looking for.
Recent market research shows a trend in the way people have approach the renting market in London. It indicates a tendency of individuals to rush into their decision without considering certain aspects that are at of utmost importance when searching for a new home. Our team consists of highly experienced consultants who are trained to ensure that you avoid missing out on important information and considerations. We will cover all possible options and solutions in order to find you as near a perfect home as possible.
The Big 5 to consider:
Budget
Area/Location
Transport
Size- Bedroom/WC/Reception Room
Type Apartment/House/Maisonette/Warehouse Conversion/Villa/Cottage
Your City. Your Choice.
We will keep you up to date through the whole process via email, text alerts and prompt telephone calls*. Furthermore, once registered you are Able to log into your personal account "My City" for full details of your search for a home.
*(Please specify with one of our consultants which method of contact best suits you.)
2-Viewings & Reserving a property:
If you are interested in viewing any of our properties (for a closer look) you can do so simply by following one of these methods:-
Click on "Arrange a Viewing" Option for the relevant property
Send an email
Request a "call back"
Call our Head office to arrange over the phone. -This option is recommended as speaking with our staff will enable you to arrange a suitable time during weekdays, evenings and on Saturdays.
Our consultants will accompany you on viewings and will show you as many options as possible to ensure you find the right property that best meets your requirements.
Often, clients know exactly what they want and make an offer after the viewing. Similarly other clients need time to reflect on the many properties they have seen throughout the week until they reach a decision. And at times the client will change their mind all together and decide not to move. If, after the viewing, you are interested in one of our options, you can secure that property by simply reserving it. This will effectively give you first refusal on this chosen property.
3- Reservation Fee, Deposit and Rent payments, Referencing process and Tenancy Agreement
Once you have decided to make an offer and proceed with the renal of a property, a Reservation Fee of the equivalent of one weeks rent will be required. A formal offer will be then presented to the Landlord and the referencing process will start as soon as the offer is accepted by the Landlord.
It is normal practice to carry out a reference check for all our tenants as quickly as possible, to avoid any unexpected delays.
We normally collect 5 week's worth of rent as deposit along with your first month's rental payment.
Once our referencing team has completed all the paperwork and all terms have been agreed between the tenant and the landlord we will invite you to our office to sign the agreement.
Please note that the Reservation fee of one weeks rent will not be refundable should the tenant cancel the process of the letting or provide any false/misleading information.
4- Hand Over The Keys
Before you can move in to your new home a check in & inventory are completed. If you require further information please feel free to speak to one of our advisers.
5- Memberships:
1. We are members of ARLA Propertymark and as such ensure maximum protection for clients; client money protection with the Client Money Protection Scheme provided by ARLA, Professional Indemnity Insurance, membership of an independent redress scheme.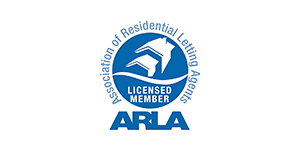 2. We are members of The Property Ombudsman (TPO) and as such our clients benefit from the option to address any issues to an independent redress scheme. TPO will offer free, impartial and independent service for the resolution of unresolved disputes between consumers and property agents.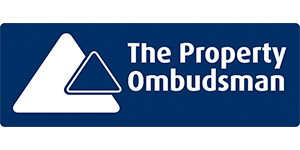 3. We are members of My Deposits where we register and protect tenant deposits according to the set rules and procedures.