Landlord Guide
Our aim is to build the foundations for great relationship.
If you are interested in finding out how much your property would rent for please feel free to request telephone or visit valuation.
With a combination of experience and expertise Your City Property consultants are able to assist you in getting the most out of your property. We successfully let and manage all types of properties across London to the landlord's requirements.
Landlord Fee's
Download Landlord Fees
Complete marketing:
It is vital for you as a landlord that your property gains maximum interest from all prospective tenants. This will inevitably increase your rental value and the standard of tenant you are looking for. Your City Property markets all its properties on the biggest search portals in the UK allowing the highest exposure possible to attract various types of tenants. Once instructed, your property will be immediately exposed to potential tenants through our unique marketing tools.
Finding the most suitable tenants:
Our team of consultants are highly trained in qualifying and selecting the appropriate tenants to view your property. All our tenants are fully referenced through recognised, independent referencing companies.
It is after all your property so please feel free to specify any requirements, such as requesting to briefly meet the tenants before commencement of the lease.
Improving the rent of your property!
We also give you feedback from all our viewings and advise you where possible on any necessary changes ensuring you will gain the most out of your property.
A certain feature of your property may have an adverse effect on a tenant's decision in renting. Whether this is the existing decoration or layout of the furniture it can sometimes be overlooked by the landlord. During the visit valuation, if applicable, our highly trained staff can help recommend alternative solutions.
Financial and Legal Insurance Cover's:
More and more of our Landlords are realising the security associated with insurance and guarantees. A property is probably your biggest investment, so it makes sense that you are looking for the best possible protection.
We offer exclusive Rental and Legal Insurance Policies, to give our landlords the full peace of mind when renting their property.
Our experienced valuers will explain these insurance policies at the point of valuation. You could also request our Lettings team to run through the policies over the phone or send you the relevant documentation.
Maximise Income:
We carefully value your property after the visit valuation and of course take into consideration what you as a landlord are hoping to achieve. Once all the information has been obtained at the valuation, two of our senior consultants will discuss and weigh up the best strategy to maximise your income. This will then be communicated to you as we agree the rental value based on research and local knowledge.
The more we know about you the more we can help. If you are considering letting your property but unsure due to financial or other concerns, we would advise you to speak with one of our senior and more experienced members.
Property Reservation Fee:
Once an offer has been made we will present you with the full details of that offer, including any specific requirements. We will only contact you once the Property Reservation Fee has been paid by the potential tenants.
You will then have all the necessary information to make the right decision on that offer.
Rental Deposit Scheme:
We encourage all of our landlords to register the deposit in one of the three Tenant Deposit Schemes that are approved by the government.
Property Management:
More of our Landlords are opting for this service. Our feedback indicates the main concern associated with property is a lack of security and consistency on the income. Our Property Managers oversee the full process of the tenancy taking the strain and uncertainty out of the picture.
We have the respect and passion to achieve the high standard of professional service your long term investment deserves. Please speak to our Lettings team to get some more in-depth information.
Maximise your rent with these few simple steps:
Keep the property clean with neutral decor. You'll be surprised how much this will affect a potential tenant's decision as they try to imagine them self living there.
Save money by going 'Green'. There are now various options within a property that will affect the energy output and hence reduce your costs.
Keys! A copy of keys to your property will significantly enhance the chances of us efficiently finding the most suitable tenant, who will be happy to pay the highest possible rent.
COMPLIANCE DOCUMENTS:
Memberships:
1. We are members of ARLA Propertymark and as such ensure maximum protection for clients; client money protection with the Client Money Protection Scheme provided by ARLA, Professional Indemnity Insurance, membership of an independent redress scheme.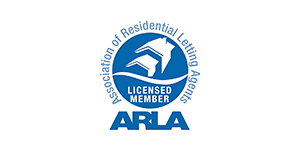 2. We are committed to providing a professional service to all our clients and customers. If you have a complaint, please contact your negotiator and raise the complaint verbally. If the issue is not resolved, please put it in writing, including as much detail as possible. We will then respond in line with the timeframes set out below (if you feel we have not sought to address your complaints within eight weeks, you may be able to refer your complaint to the Property Ombudsman to consider without our final viewpoint on the matter). We are members of The Property Ombudsman (TPO) and as such our clients benefit from the option to address any issues to an independent redress scheme. TPO will offer free, impartial and independent service for the resolution of unresolved disputes between consumers and property agents.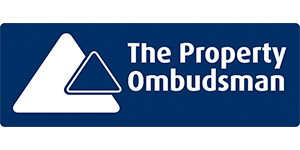 3. We are members of My Deposits where we register and protect tenant deposits according to the set rules and procedures.